Product Introduction:

Ebit Miner E9 Plus adopts the latest independent developed 14nm chip, ideal hash rate can be 9TH/S, and power consumption ratio is 145W/T.It has low power, high hash rate advantage, and using the independent heat sink, with excellent heat dissipation. Heat sink using the latest bonding technology, shell material is more robust, to provide better protection for your machine and bring high benefit to the global miners.


E9 Plus Miner Parameters

Ideal hash rate: 9TH/S(-2%~+10%)
Power consumption ratio on wall:145W/T(-10%~+15%,AC/DC 93%efficiency,25℃ ambient temperature)
Rated voltage: 11.8V~13.0V
Chip Info.: DW1227 132pcs(14nm LPP process)

Power interface: 9*6PIN port
Dimensions: 290mm*126mm*155mm

Weight: 4.7KG

Network connection: Ethernet

Operating temperature: -10℃~40℃

Working humidity: 5%RH~95%RH (non condensing)
We have brand new miners in stock!!!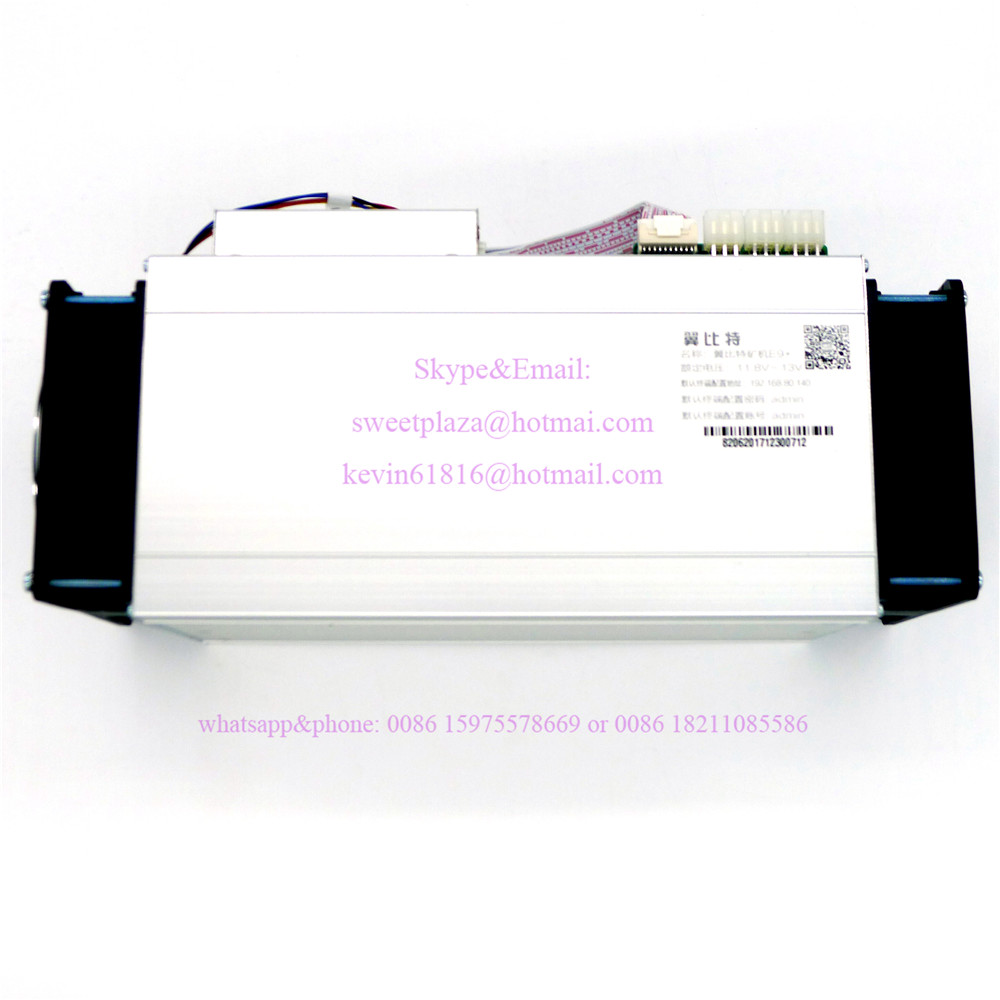 The defult power supply: