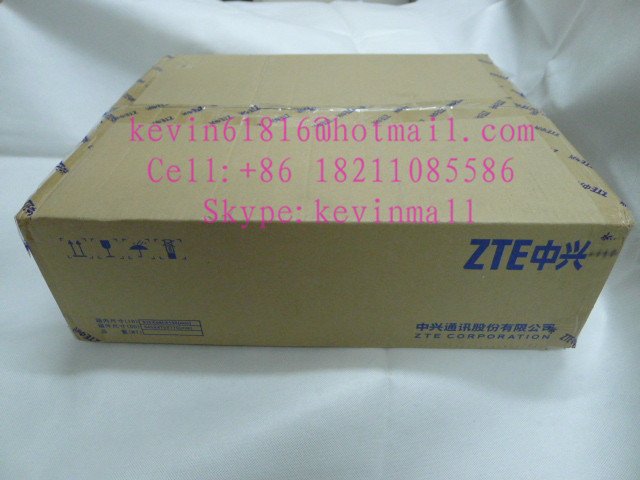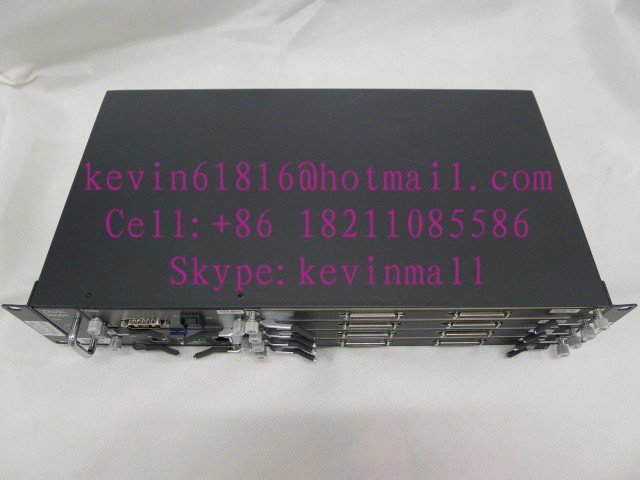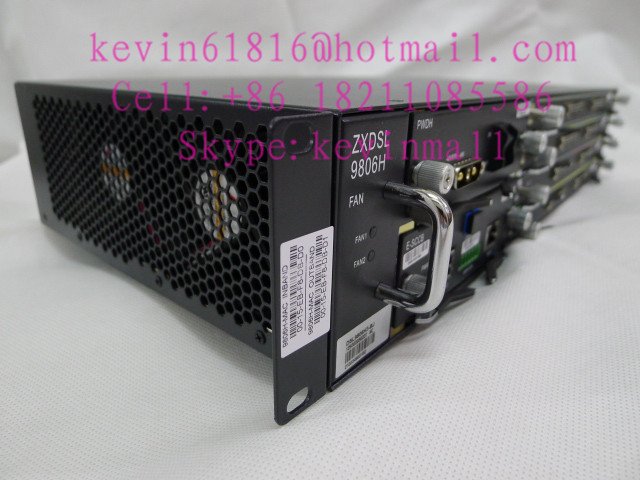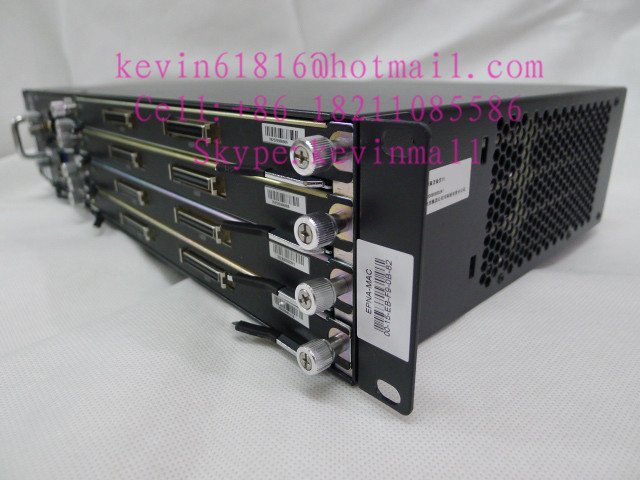 The power module's model is PWDHE, single DC power. You can also choose the dual power module, PWAHF or PWAHE.
The control card's model is E-SCCBK. You can also choose SCCBK.
The back side and bottom side: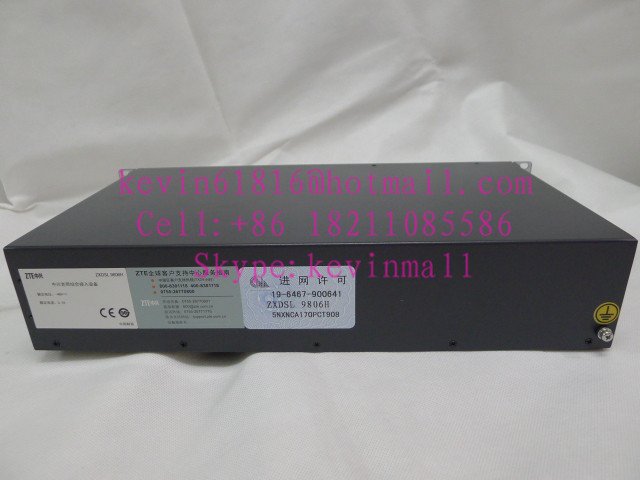 The following is the FAN: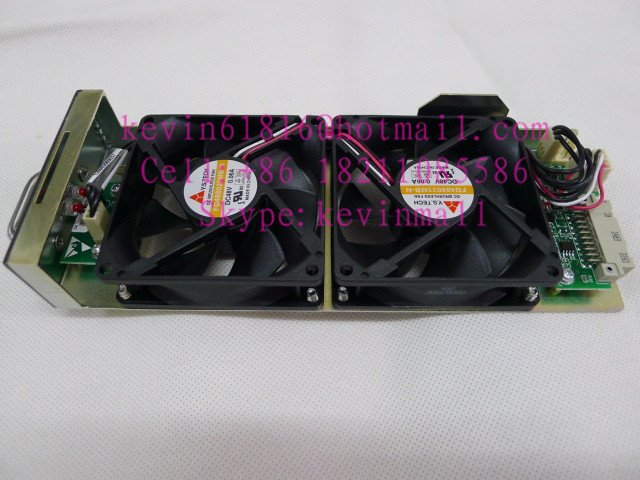 The data card, ASTEC model, the price is USD200 per piece, this euqipment is including 4 ASTEC cards: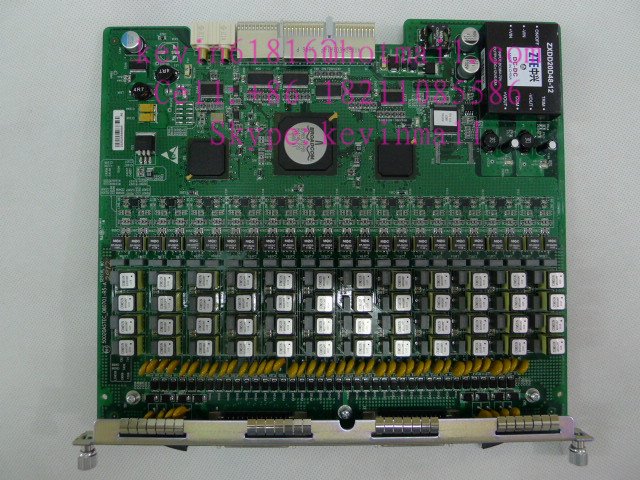 Below is the 50-pin voice cable, each board inclues 2 cables: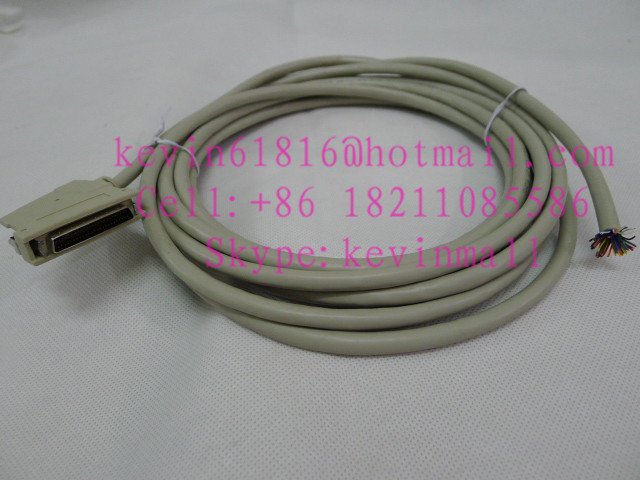 ZXDSL 9806H
Overview
As a member of ZTE BB access family, ZXDSL 9806H is focused on application in scenarios like limited space, outdoor environment, residential or business building, etc. ZXDSL 9806H's features of mini-size and high density bring in flexibility for installation more than ever before. Besides, its abundant interfaces and excellent performance in QOS and multicast significantly widen the coverage of services.
Features
· Integrated access platform to adapt to various application scenarios: support FE, GE, EPON and GPON uplink and ADSL2+,VDSL2,SHDSL,FE, POTS, ISDN and PWE3 E1 downlink, it can work as DSLAM as well as MDU/MTU in EPON and GPON system
· Lowest power consumption and environment-friendly: the power consumption of port and whole system is 20% less than average level in industry, and got 'Best Green Innovation' award on SOFTNET forum for its' low power consumption, low noise and high reliability
· Flexible networking: offer various types of network, service, maintenance and test interfaces, meet the requirements for different environments and services, and various network topologies like star, chain, ring and hybrid
· High guarantee in IP QOS: support various QOS mechanisms such as queue scheduling, flow classification, traffic monitoring, port rate limiting, traffic mirroring, etc.
· Powerful IPTV service support: support IGMP Router, Snooping and Proxy. Besides, the system has a series of enhanced functionalities for the support of IPTV, such as Channel Access Control (CAC), Preview (PRV), Call Detail Record (CDR) and MVLAN( Multicast VLAN Register).
· User-friendly management interface: NetNumen, ZTE unified network management platform, provides user-friendly management interface for easy operation and mainentance
· High reliability and security: the whole system adopts carrier-class reliability design, ensuring high security and reliability
· Flexible outdoor installation: with ZTE's designed outdoor-type cabinet, ZXDSL 9806H can be installed in various outdoor scenarios like pole and residential / business building
Inform us the configuration you need before you buy.
NOTE: Please contact us to confirm the stock staus and everything else before you pay. Thank you.