9 into new Huawei wireless Gpon Terminal HG8245H, class C+ ONU, 4 GE LAN and 2 voice ports, with BBU and USB port, English version
There are two VOIP protocols of this ONU, i.e. SIP or H.248,
The default is SIP, if you need H.248, you can switch.
The following adapter is the original one come together with the ONU; it is the default adapter when we deliver
You can also select the following adapter and inform us when you order: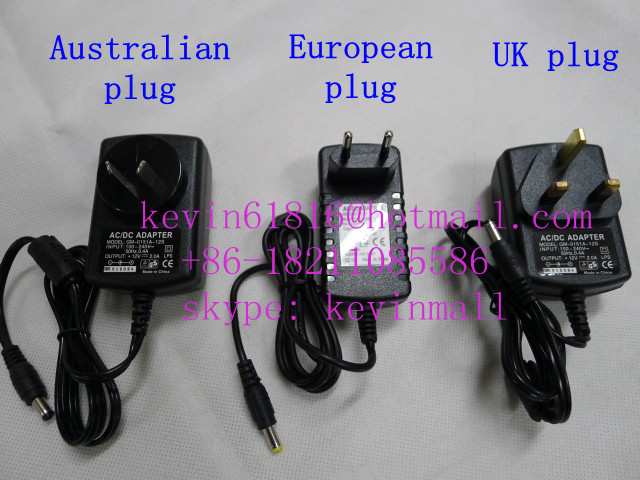 The following is the package:
The Echo Life HG8245H, an optical network terminal (ONT), is a high-end home gateway in Huawei FTTH solution. By using the GPON technology, ultra-broadband access is provided for home and SOHO users. The HG8245H provides two POTS ports, four FE ports and two WiFi antennas. The HG8245H features high-performance forwarding capabilities to ensure excellent experience with VoIP, Internet and HD video services.
Features
Port: 2POTS+4GE+1USB+WiFi.
Plug-and-play (PnP): Internet, IPTV and VoIP services can be deployed by one click on the NMS and on-site configuration is not required.
Remote diagnosis: Remote fault locating is implemented by the loop-line test of POTS ports, call emulation and PPPoE dialup emulation initiated by the NMS.
Green energy-saving: 25% power consumption is saved with highly integrated system on chipset (SOC) solution, in which, a single chip integrates with PON, voice, gateway and LSW modules.
Applications.Benefit
High-performance forwarding capability provides an optimal terminal solution and future oriented service supporting capabilities for FTTH deployment.
Plug-and-play makes service provisioning easier and more quickly.
Abundant remote diagnosis helps to locate failure more quickly and reduce OPEX.
NOTE: the setup interface is english version !


Please contact me to confirm everything before you pay. Thank you.